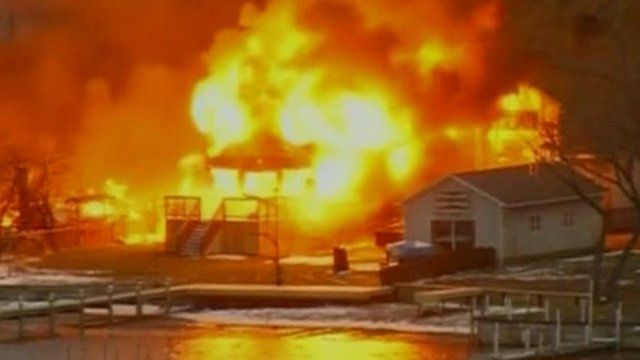 Video
US firefighters shot dead at New York blaze
Two firefighters have been killed in a shooting in the US state of New York.
They died after apparently being targeted at the scene of a blaze in the town of Webster. Police say two other firefighters were also shot and are being treated for their injuries.
The incident comes as the debate over gun control in the United States continues, following the Newtown School massacre that left 28 people dead.
Jonny Dymond reports from Washington.