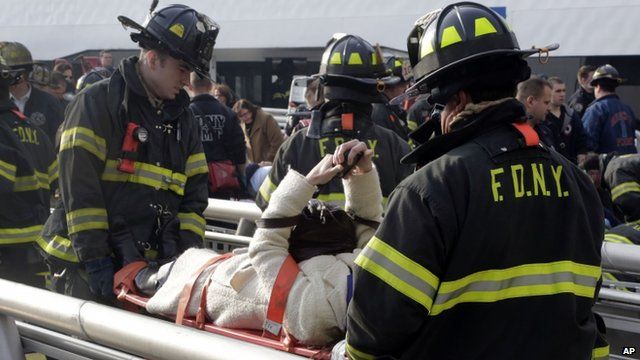 Video
NYC ferry crash: Passengers had 'no warning'
A New York passenger ferry has hit a dock during the Manhattan rush hour, injuring at least 50 people and tearing a hole in the vessel's bow.
More than a dozen passengers were seen lying on dockside stretchers under blankets as they awaited medical attention on a chilly January morning.
The BBC's Barbara Plett in New York said that passengers had no warning ahead of the crash, which may explain why so many people were injured.
Go to next video: Crash 'a complete, sudden shock'