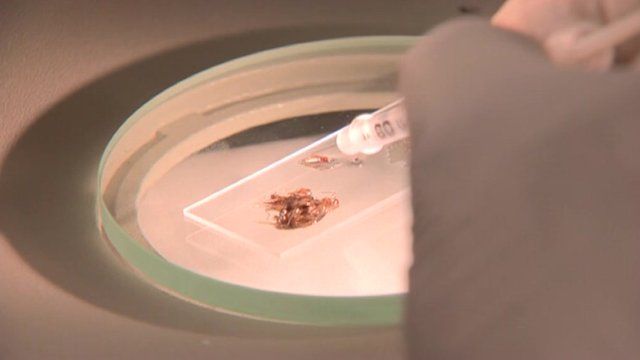 Video
A faster path to a possible malaria vaccine
Malaria kills more than 650,000 people every year and scientists say they are close to finding a vaccine, but the method of testing for a vaccine has long been time-consuming and risky to transport.
Now Sanaria, a biotechnology firm based in the US state of Maryland, has developed the first injectable form of malaria, speeding up clinical trials, reducing the time it could take to develop a vaccine and helping researchers more easily share their work.
"Every single day, two to three thousand children die of malaria," Dr Stephen Hoffman, chief executive of Sanaria, tells the BBC's Jane O'Brien. "If we can take a day off the time frame it takes to get us a highly effective vaccine, then we've won. We actually think we can take years."