Media player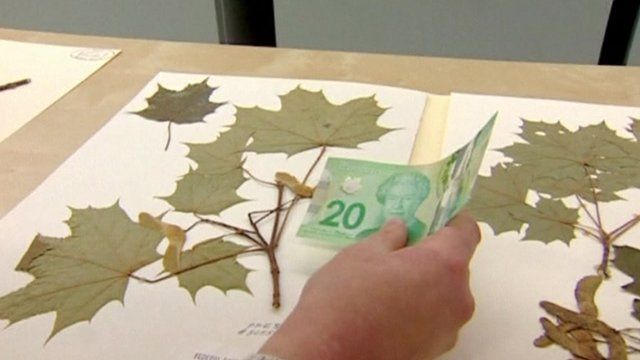 Media playback is unsupported on your device
Video
Maple leaf row over Canadian bank notes
The Bank of Canada has defended the choice of maple leaf put on the country's new plastic money after claims the new notes have a foreign variety of leaf rather than a home grown one.
According to some Canadian botanists, the maple leaf on this note is not native to the country, but is in fact a Norway maple, imported from Europe.
Canada's central bank says the image is deliberately designed not to represent any particular species but to be a combination of various kinds.
Sean Blaney, a botanist at the Atlantic Canada Conservation Data Centre, said the leaf on the bank note was a Norway maple.