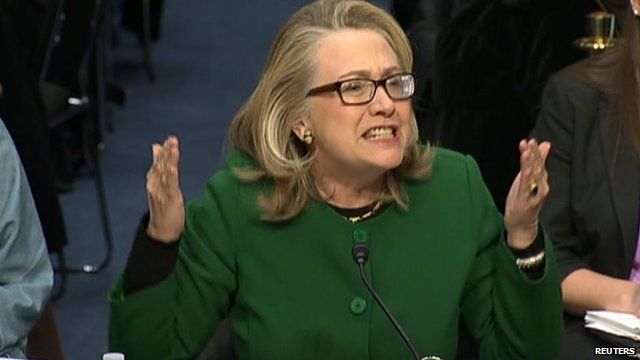 Video
Hillary Clinton angrily defends Benghazi attack handling
The US Secretary of State Hillary Clinton has described the attack in Benghazi last year that killed the American ambassador to Libya as part of a broader challenge facing US strategy in North Africa.
Testifying before a Senate foreign relations committee, Mrs Clinton lashed out at a senator who accused the Obama administration of misleading the public over the raid on the US consulate.
At another point during her testimony, Mrs Clinton's voice cracked with emotion as she described the moment she and President Barack Obama welcomed home the coffins of those killed in the attacks.
Go to next video: Paxman's take on Clinton's inauguration