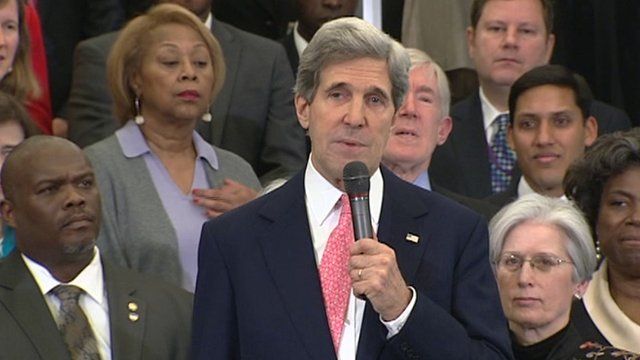 Video
John Kerry: 'Security and safety a top focus'
US Secretary of State John Kerry has pledged that the security and safety of personnel will be a top priority, in a speech on his first day leading the state department.
Mr Kerry said he would "guarantee" that "everything I do will be focused on the security and safety" of employees.
Speaking in the lobby of the state department, he remembered four Americans killed in an attack on the US consulate in Benghazi, Libya in September.
"I will not let their patriotism and their bravery be obscured by politics," Mr Kerry added.
Mr Kerry, formerly a veteran senator from Massachusetts, succeeds Hillary Clinton to the post.
Go to next video: Last day for Hillary Clinton