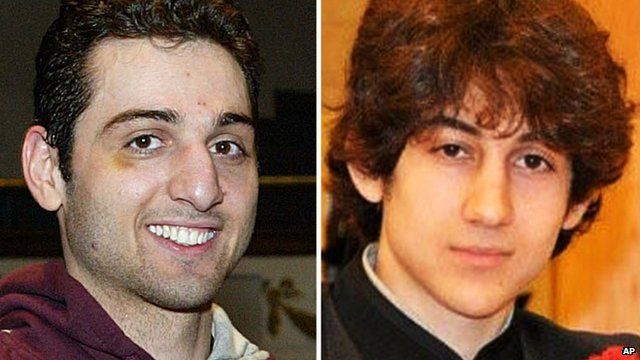 Video
Boston attack suspects: Who are the Tsarnaev brothers?
Information is emerging about the lives of brothers Dzhokhar and Tamerlan Tsarnaev, who are suspected of planning the attack on the Boston Marathon.
Tamerlan, 26, reportedly died in a shootout with police on Thursday night. His 19-year-old younger brother, Dzhokhar, is still on the run in Boston. The brothers lived in the Massachusetts town of Cambridge and are thought to have been in the US since about 2001.
They are ethnic Chechens from the troubled Caucasus region of southern Russia but little is known about their possible motives for the attack.
Gordon Corera reports.
Go to next video: Father: Suspects 'were framed'