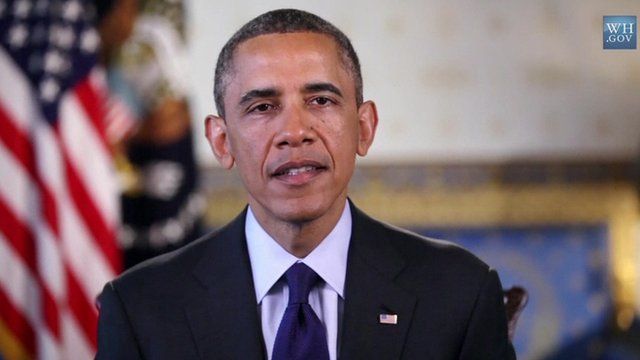 Video
Boston attacks: President Obama says 'Americans refuse to be terrorised'
President Obama has praised the character of the United States in his weekly address, following the arrest of a suspect in the Boston Marathon bombings.
The president thanked the first responders, race volunteers and spectators, doctors and nurses who helped the injured in the aftermath of the attack, and the police officers and federal agents who secured the arrest of suspect Dzhokhar Tsarnaev after a five-day manhunt.
"Americans refuse to be terrorised", Mr Obama said. "Boston's spirit remains undaunted; America's spirit remains undimmed."
Go to next video: Boston bomber suspect in custody