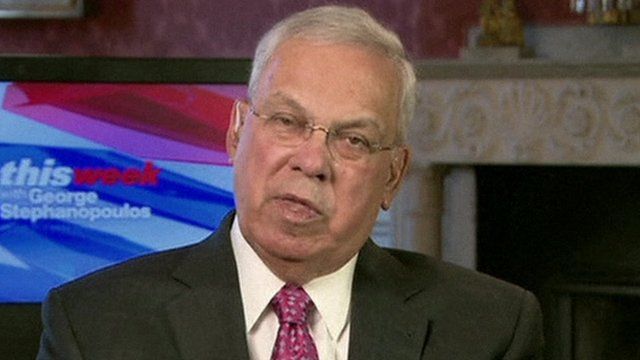 Video
Boston mayor: Suspect may never be questioned
The mayor of Boston, Tom Menino, has admitted he doesn't know whether police will ever be able to question the suspect over the marathon bombings which left three people dead and more than 170 injured.
The suspect, Dzhokhar Tsarnaev, was arrested late on Friday when he was found seriously injured in a suburban backyard after a huge manhunt.
The 19-year-old is under armed guard in hospital. Massachusetts Governor Deval Patrick said the suspect was stable, but not yet able to communicate.
His older brother was killed in a police shootout earlier in the week.
Speaking to US broadcaster ABC, mayor Merino also said he believed that the brothers acted alone, and that he hoped a federal investigation would "throw the book" at the surviving suspect.