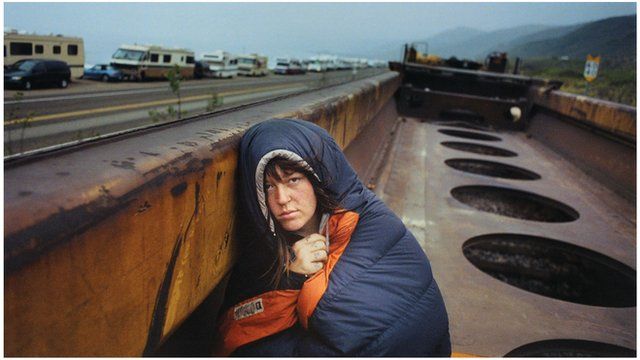 Video
Mike Brodie: Documenting America's homeless train-jumpers
Mike Brodie began hopping trains at 17 and spent five years crisscrossing the US.
He rode the trains and slept rough, seeing the country and meeting others doing the same.
Brodie became known as the Polaroid Kidd for documenting his travels on film. Now those images are part of a book entitled A Period of Juvenile Prosperity.
Today he lives in California - he says he misses the travel but is happy to be settled - and talked to the BBC World Service about his time on the railroads and the fascinating teen subculture of which he was part.
You can find out more about the modern-day hobos riding the rails in this BBC Magazine feature.
Produced for the BBC by Martin Vennard, Marc Georges and William McKenna.
Photographs by Mike Brodie. With thanks to Twin Palms Publishers and the M+B Gallery in Los Angeles, which is hosting the exhibition A Period of Juvenile Prosperity until 11 May 2013.
Go to next video: 'Binders full of women' to arrange a marriage