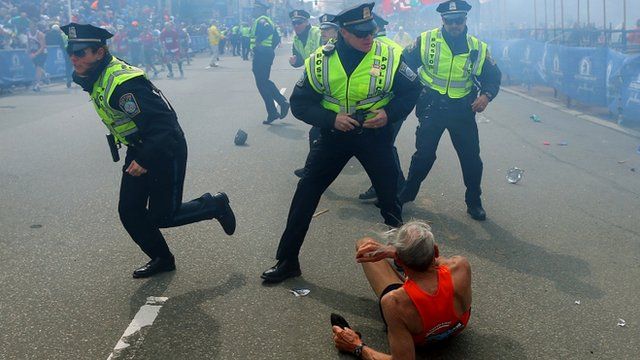 Video
Boston Police commissioner: Death penalty 'fine with me'
The surviving suspect in the Boston bombing has been moved from hospital to prison.
The police have said that Dzhokhar Tsarnaev and his brother, who died in a shootout after the attack on the Boston marathon, had planned to drive to New York and plants explosives in Times Square.
Speaking about the police's work in the aftermath of the bombings, Boston Police commissioner Edward Davis explained to Today programme presenter James Naughtie the difficulties that the police face.
"We have disaffected young men in inner city neighbourhoods who are involved in violence all the time. We normally deal with this in a case of gang activity. You see the same kind of scenario applying here but the motivation is not drugs of gangs, it's extremism."
"Tragically, this is a scenario that plays out all too often day in and day out," he added.
Asked whether the death penalty would be an appropriate final outcome if a guilty verdict is returned, Davis responded that it would be "fine with me".
First broadcast on BBC Radio 4's Today programme on Saturday 27 April 2013.