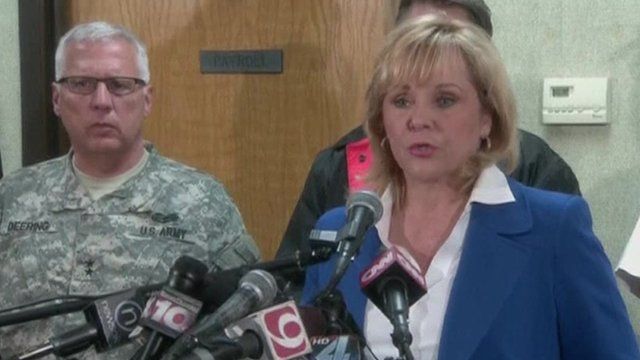 Video
Oklahoma governor praises resilience of local people
The governor of Oklahoma, Mary Fallin has said the tornado that ripped through the state was one of the most horrific disasters that it has ever faced.
Speaking at a news conference Mrs Fallin said it was a tragedy, but the state would get through it and rebuild.
The governor vowed that emergency workers would "uncover every piece of debris" to account for every resident.
At least 24 people are confirmed dead, including nine children, but that figure is expected to rise. More than 230 people have been injured.
The search is continuing for survivors in buildings flattened by the storm on the outskirts of Oklahoma City.
Go to next video: Oklahoma: 'Our hearts are broken'