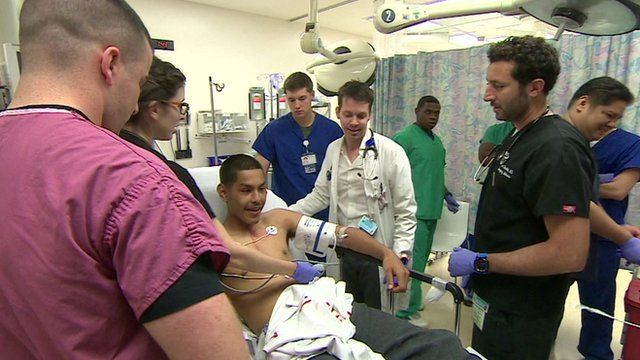 Video
LA surgeons coping with gang gun war
The debate over gun control in the United States is a long-running one, with strong feelings on both sides.
Those in favour of further regulation cite tragedies such as the Sandy Hook elementary school shooting. Those against claim their constitutional right to bear arms.
But with new figures showing gun murders have reached 11,000 a year, the daily, often unreported and frequently gang-related shootings are devastating some neighbourhoods.
Security correspondent Frank Gardner travelled to a Los Angeles emergency room to see the toll of gun violence first-hand. Here he reports for BBC Newsnight.
Go to next video: A look inside US rifle convention