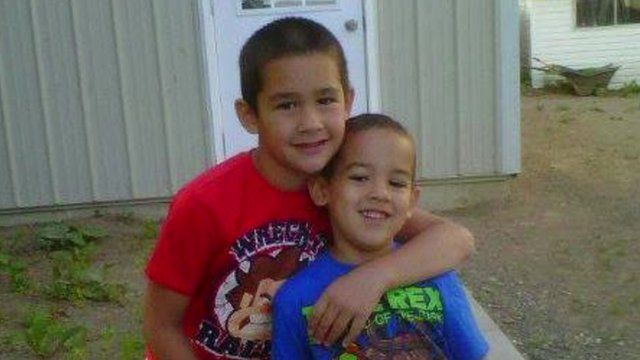 Video
Canada 'snake deaths': Great-uncle pays tribute
Police in the Canadian province of New Brunswick have launched a criminal probe into the apparent killing of two young boys by an escaped snake.
Investigators hope to learn whether the owner of the pet shop from which the snake escaped followed all the rules.
Connor and Noah Barthe, aged seven and five, were sleeping over with the son of the shop's owner, Jean-Claude Savoie, in an apartment above the Campbellton shop on Monday.
A python weighing 100lb (45kg) is suspected to have strangled them.
Royal Canadian Mounted Police Sgt Alain Tremblay said the snake is thought to have entered the house via a ventilation system.
"We are looking at evidence at the apartment to determine exactly how the snake could get into the ventilation system," he said.
At a news conference, the boys' great-uncle, Dave Rose, described their final day together. "They were two typical children who enjoyed life to the maximum," he said.
Go to next video: Police probe Canada 'snake deaths'