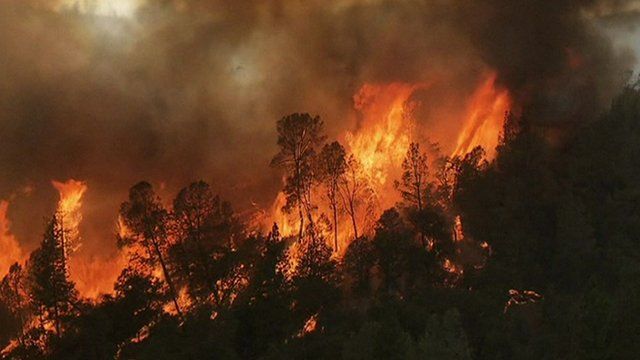 Video
Wildfire near Yosemite National Park triples in size
A wildfire in Stanislaus National Forest in the US continued to expand overnight, growing to 164 sq miles (424 sq km) by Friday morning, California fire officials said.
The Governor of California has declared a state of emergency and the fire has forced thousands of residents and tourists to flee.
More than 2,000 firefighters have been tackling the blaze, known as the Rim Fire, which has encroached into Yosemite National Park, one of the most popular tourist attractions in California.
Jerry Snyder, the Public Affairs officer for Stanislaus National Forest described how firefighters are continuing to tackle the blaze.
"We're in some real trouble here," he said.
Go to next video: Tourists flee wildfire near Yosemite