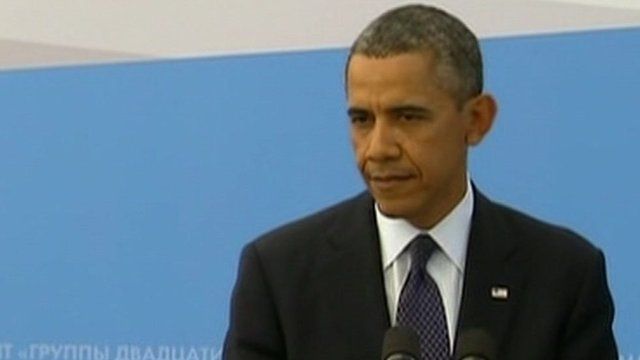 Video
Syria crisis: US President Obama urges 'strong' response
US President Barack Obama has said that the alleged use of chemical weapons by Syria's President Assad requires a "strong response".
Speaking at a G20 summit of world leaders in St Petersburg, President Obama said: "The Assad regime's brazen use of chemical weapons isn't just a Syrian tragedy. It's a threat to global peace and security."
The US government accuses President Bashar al-Assad's forces of killing 1,429 people in a poison-gas attack in the Damascus suburbs on 21 August.
Mr Assad has blamed rebels for the attack. China and Russia, which have refused to agree to a UN Security Council resolution against Syria, insist any action without the UN would be illegal.
Go to next video: 'I don't agree with President Obama'