Media player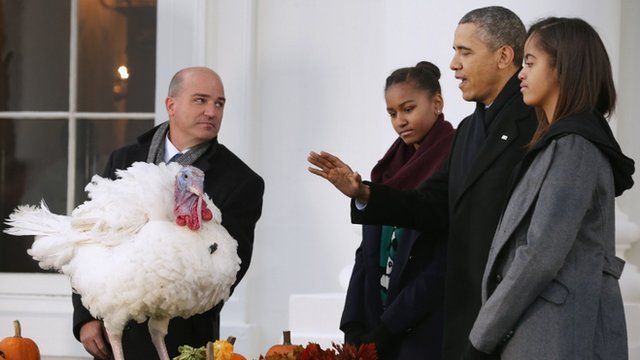 Media playback is unsupported on your device
Video
President Obama pardons two Thanksgiving turkeys
US President Barack Obama has symbolically pardoned two turkeys on the eve of the Thanksgiving holiday.
The turkeys, named Caramel and Popcorn, were granted their presidential reprieve at the White House in what has become an annual tradition.
"The office of the presidency - the most powerful position in the world - brings with it many awesome and solemn responsibilities. This is not one of them," Mr Obama joked.
"I salute our two guests of honour... for their bravery."
Popcorn emerged the victor in a previously-conducted Facebook poll.