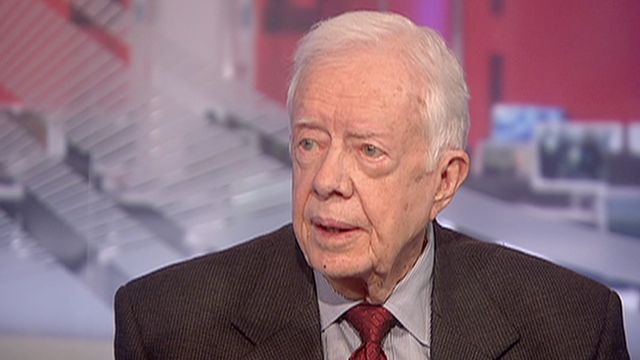 Video
Carter: 'Little progress' on Mid-East peace
Former US President Jimmy Carter told the BBC that the five presidents who served after him could have done more to make progress toward Middle East peace.
During his presidency, Mr Carter famously brokered the Camp David Accords, securing an alliance between Israel and Egypt.
President Carter sat down with the BBC's Katty Kay to discuss his latest book, A Call to Action, which aims to raise the issue of discrimination and violence against women around the world.
He said it is the most important book out of the 28 he has written since leaving the White House in 1981.
Go to next video: Carter: 'Tremendous agenda ahead'