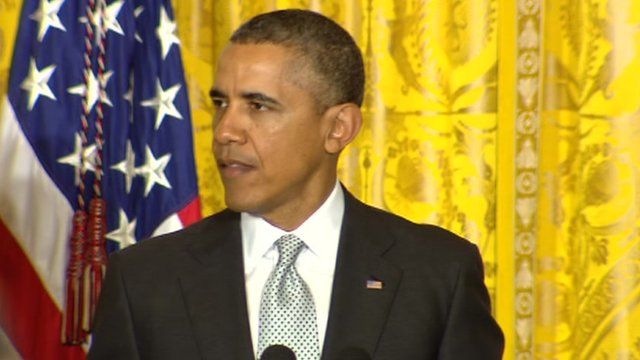 Video
Barack Obama: Fort Hood shooting 'tragic'
The US Army is investigating whether psychological trauma was the reason a soldier carried out a deadly shooting spree at a Texas military base.
The man has been widely identified as 34-year-old Specialist Ivan Lopez, though he has not been formally named.
At an event for Paralympians, some of them former military members, President Barack Obama said the shooting was "tragic".
"To see this unspeakable, senseless violence happen in a place where they're supposed to feel safe - home base - is tragic.
"And obviously this is the second time the Fort Hood community has been affected in this way."
Go to next video: Suspect 'shot himself'