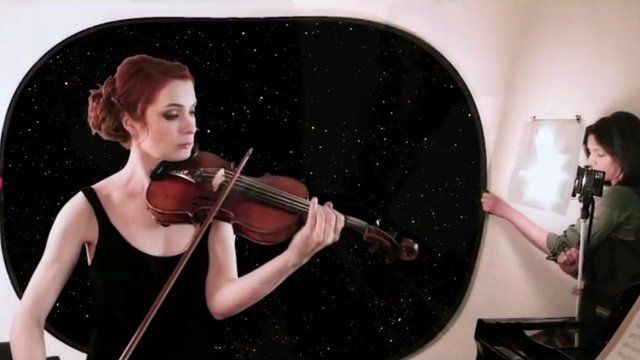 Video
Felicia Day: Using tech to create her own art
A growing number of women actresses are bypassing the Hollywood studios and producing, directing and starring in their own digital creations - and connecting directly with their fans.
Felicia Day is a pioneer in the digital space, attracting both corporate investment from tech giants like Google, Microsoft and Hulu, and crowdsourced contributions from thousands of online followers.
Known best for her recurring role on Buffy the Vampire Slayer and as an avid online gamer, Day is an online star in front of and behind the camera, creating the kinds of women she wants to see.
Produced by the BBC's Regan Morris and Kenny Brown
Women in Tech is a series of stories profiling the most innovative, pioneering and successful women and how they are changing an industry traditionally dominated by men.
Go to next video: Teaching photo tagging in rural Uganda