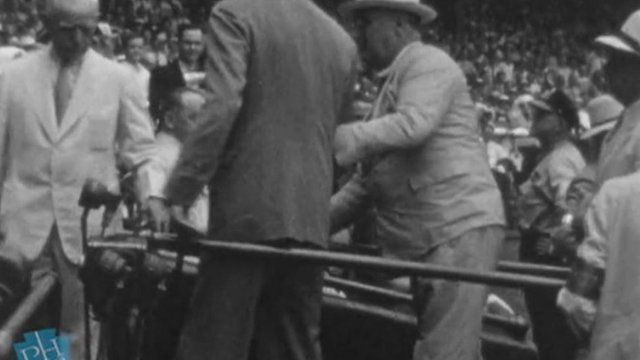 Video
Rare footage of polio-stricken FDR walking released
The Pennsylvania State Archives has released a rare video of President Franklin D Roosevelt walking.
The 32nd US president, in office 1933-45, was diagnosed with polio before he became president. The disease limited his movement as an adult, and he hid his infirmity to avoid appearing weak as president.
The US media guarded his disability and his security agents were instructed to confiscate photos and film that could have revealed it.
The newly discovered film was donated to the Pennsylvania State Archives by the family of baseball player Jimmie DeShong, a Harrisburg, Pennsylvania, native who shot the film at the 1937 Major League Baseball All-Star game.