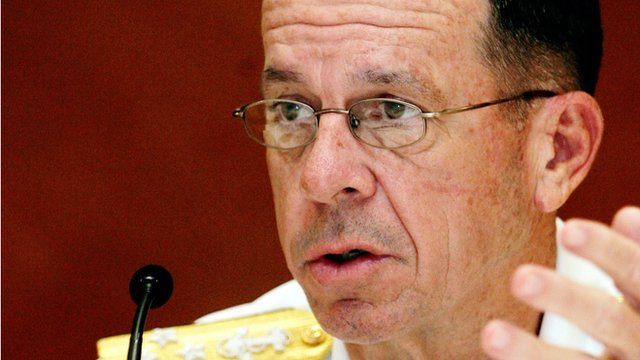 Video
Former head of US joint chiefs of staff on Bergdahl release
The former top-ranking officer in the US military has told the BBC that five senior Taliban prisoners, who were freed from Guantanamo Bay last week, could return to their leadership roles.
Speaking to BBC Radio 4's The World At One programme, Admiral Mike Mullen, who served as chairman of the US joint chief of staff until 2011, said that President Obama took a "calculated risk" in releasing the detainees.
The men were exchanged to secure the freedom of Sergeant Bowe Bergdahl, a US soldier who was held by the Taliban in Afghanistan for five years.
Listen to the full interview first broadcast on The World At One.
Go to next video: Video shows US soldier handover