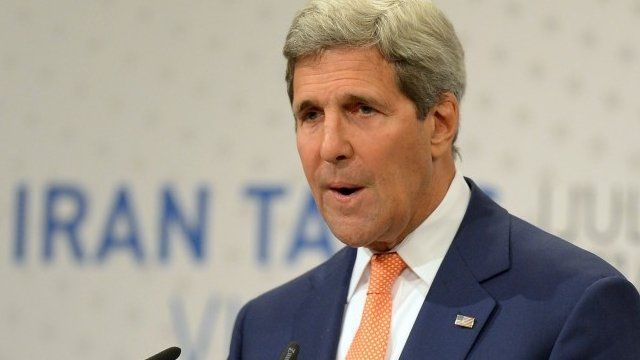 Video
Gaza crisis: Kerry Israel air strike remarks caught on mic
During an appearance on US TV network Fox News on Sunday, US Secretary of State John Kerry was caught on an open microphone talking to an aide about the Gaza crisis.
Kerry said, apparently unaware it was being recorded: "It is a hell of a pinpoint operation. We've got to get over there."
Mr Kerry later told Fox News he "reacted obviously in a way that, you know, anybody does with respect to, you know, young children and civilians."
More than 500 Palestinians, mainly civilians, have been killed since the Israeli offensive began 13 days ago, Gaza's health ministry says.
Twenty Israelis - 18 of them soldiers - have died, Israel says, as it seeks to end rocket fire from Gaza.
Go to next video: BBC on ground in Gaza as rockets fly