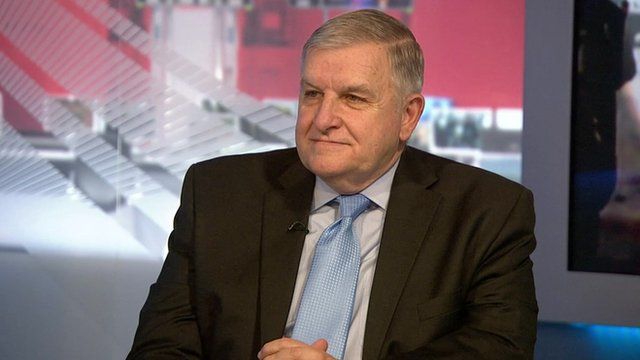 Video
Gen Anthony Zinni: US leadership in Middle East lacking
President Barack Obama has briefed congressional leaders on his plans for an expanded military campaign against Islamic State (IS) militants in Iraq and Syria, and will address the American people about those plans on Wednesday.
Former commander of US Central Command Gen Anthony Zinni tells the BBC's Katty Kay he hopes to hear on Wednesday the US will build a coalition of regional partners in the fight against IS but he is not confident the US has led on this issue.
"I think since the end of the Cold War we haven't had a clear strategy," Gen Zinni says.
The Bush administration "knee-jerked" into a over-militarised foreign policy, while "I think we have the opposite problem in this administration".
Go to next video: US 'shoulder to shoulder' with Iraq