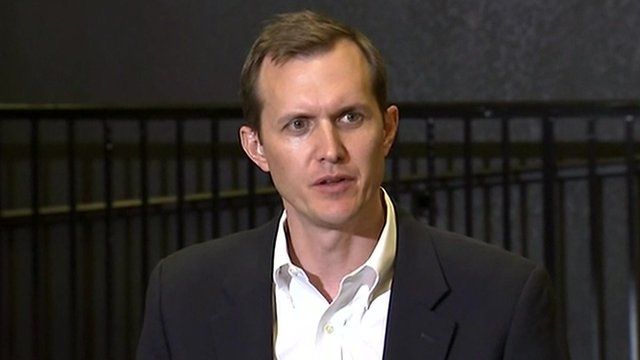 Video
Virgin Galactic's George Whitesides: 'Today was a tough day'
Virgin Galactic chief executive George Whitesides has said his thoughts are with the crew and their family after SpaceShipTwo crashed in a test flight.
A pilot died when the spacecraft came down above the desert in California.
The craft was flying a manned test when it experienced what the company described as "a serious anomaly".
"Space is hard, and today was a tough day", Mr Whitesides said.
He continued: "We believe we owe it to the folks who were flying these vehicles as well as the folks who have been working so hard on them, to understand this and to move forward, which is what we'll do."
Go to next video: Eyewitness tells of 'horrendous' crash