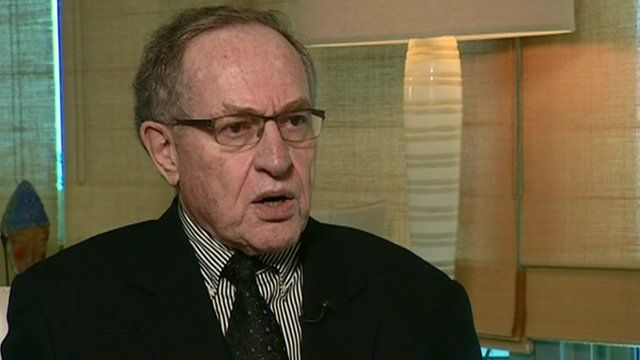 Video
US lawyer Alan Dershowitz threatens charges over sex claim
A US lawyer says he is planning legal action against a woman who claims she was forced to have sex with him and Prince Andrew when she was a minor.
Alan Dershowitz said he wanted her claims to be made under oath.
Mr Dershowitz, a former Harvard law professor, told the BBC's Rajini Vaidyanathan: "My goal is to bring charges against the client and require her to speak in court. If she believes she has been hurt by me and Prince Andrew, she should be suing us for damages."
He and the Duke of York were named in documents filed in a Florida court over how prosecutors handled a case against financier Jeffrey Epstein.
Buckingham Palace has denied the woman's claims that she was forced by Epstein to have sex with Prince Andrew.
Go to next video: US lawyer threatens sex claim charges