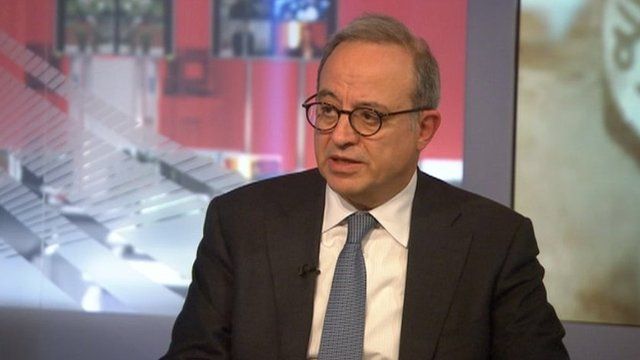 Video
Jordan 'will be united' against IS
Jordan has confirmed the death of pilot Moaz al-Kasasbeh after a video published online by Islamic State (IS) claimed to show him being burned alive.
Marwan Muasher, the former foreign minister and deputy prime minister of Jordan, says he expects more support for Jordan's place in the US-led coalition against Islamic State and "some" of the IS militants currently held by Jordan to be executed in retaliation for the killing.
"After today the country will be united," he tells the BBC's Katty Kay.
But Mr Muasher does not expect Jordan to commit ground troops and says the King of Jordan has made it clear it is not just a military war.
"The king has made clear this is a war of values, of ideas, a war for moderate Islam."
Go to next video: King: 'Criminal deviant group'