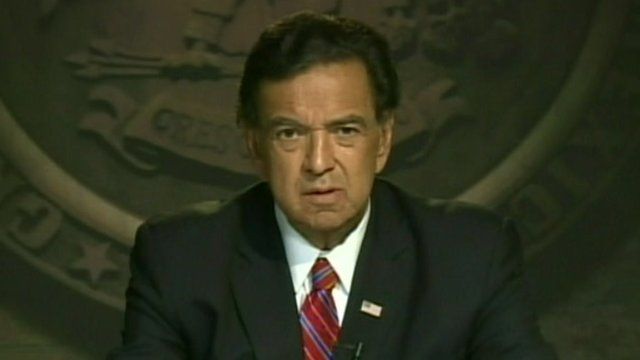 Video
Ukraine crisis: Veteran negotiator Bill Richardson weighs in
In eastern Ukraine, there's been heavy shelling around the main rebel city of Donetsk.
It had been hoped that the fall of the strategic town of Debaltseve might allow the agreed ceasefire to take hold, but so far that doesn't seem to the case.
As tensions with Moscow rise - Britain said it scrambled Typhoon fighter jets after two Russian long range bombers flew off the south coast of England, the second such incident recently.
And the British defence secretary is warning that Russia poses a real threat to the Baltic states - saying Vladimir Putin is as great a threat to Europe as Islamic State.
Former US Ambassador to the UN, and author of How to Sweet-Talk a Shark, Bill Richardson joined the BBC's Katty Kay to discuss the latest developments.
Go to next video: US should not 'stand by' on Ukraine