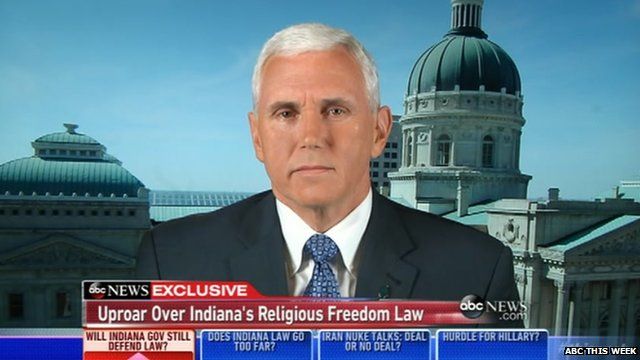 Video
Indiana Governor Mike Pence defends religion freedom law
Accusations are growing that Indiana's new "religious freedom" law permits businesses to discriminate against gays.
Appearing on ABC's This Week - a national political talk show - on Sunday, Indiana Governor Mike Pence defended the law known as the Religious Freedom Restoration Act. But, he evaded questions about whether it allowed businesses to deny services to gays.
"The issue here is, you know, is tolerance a two-way street or not?" he said during the interview.
Since this interview aired, Republican leaders in the Indiana state legislature they are looking for ways to add additional language to the law to make it clear that it doesn't allow for discrimination against gays and lesbians.
The entire 11-minute interview can be seen on ABC News' website.