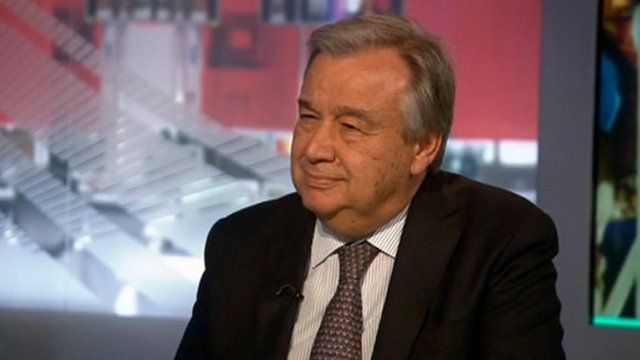 Video
UN refugees chief: Migrant crisis a 'collective responsibility'
The European Union has laid out a 10-point plan to address the growing migrant crisis in the Mediterranean.
Rescuers responded to two emergencies off the coast of Libya on Monday - and a third boat ran aground near Greece, killing three people. This comes after hundreds are feared to have died in Libyan waters at the weekend.
The UN High Commissioner for Refugees, Antonio Guterres, says the ongoing crisis should be of global concern.
"There is a collective responsibility of the international community and, I might say, there is a specific responsibility of the European Union on this," he told the BBC's Laura Trevelyan.
Go to next video: Migrants' bodies taken to Malta