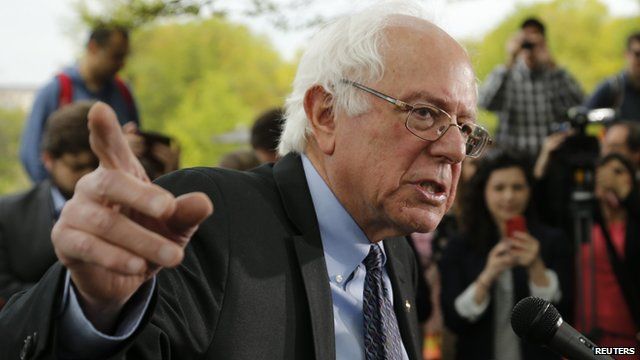 Video
'Socialist' Bernie Sanders announces White House run
Bernie Sanders, a US senator from Vermont who identifies as a socialist, has announced he is seeking the Democratic nomination for the presidency.
Unlike other major candidates who announced their presidential ambitions at large rallies outside of Washington or over the internet, Mr Sanders made his announcement at a podium set up on the Capitol Building's north garden.
Mr Sanders faces an uphill battle against Hillary Clinton for the Democratic nomination, the BBC's Anthony Zurcher reports.
Sander's identity as a socialist makes him a unique player in the American political arena, where the term "socialist" is often used pejoratively.
Go to next video: Clinton: 'I'm running for president'