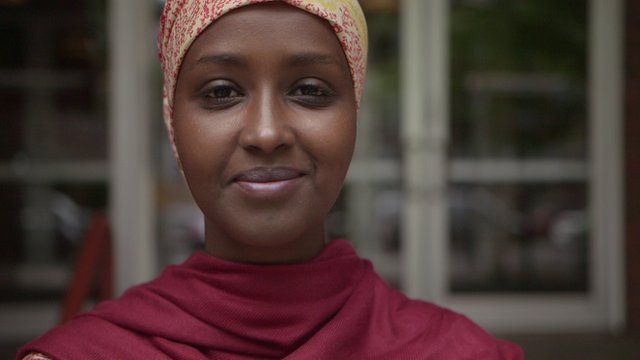 Video
Could Fadumo Dayib be Somalia's first female president?
Fadumo Dayib wants to be Somalia's first female president.
The mother of four says she has already received death threats, but that nothing will stop her from running in the upcoming elections, which are due to be held in 2016.
Fadumo was born in Kenya, the daughter of Somali parents. As a child, her family was deported back to Somalia, but when civil war broke out shortly thereafter they were forced to leave again, ending up in Finland.
She didn't learn to read and write until the age of 14, but went on to earn masters degrees in health care and public health. It was through her work with the United Nations that she realized she wanted to do more to help the people of Somalia.
The BBC met Fadumo in Boston, where she recently graduated from the Harvard Kennedy School of Government.
Produced by Ashley Semler; Filmed by Colm O'Molloy; Edited by Bill McKenna
Go to next video: Is the tide turning against al-Shabab?