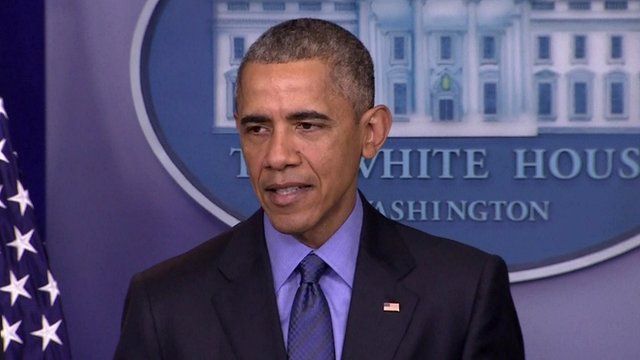 Video
Charleston shooting: 'It's in our power to act on gun crime' says Obama
US President Barack Obama has responded to a shooting at a church in Charleston, saying the US ''will have to reckon with the fact that this type of mass violence does not happen in other advanced countries".
Six women and three men including the church pastor were killed as they held a Bible study meeting.
Mr Obama was speaking at the White House, after the suspect was arrested at a traffic stop in Shelby, North Carolina.
''Once again, innocent people were killed, in part because someone who wanted to inflict harm had no trouble getting their hands on a gun,'' he said.
Go to next video: Police 'pleased' at US shooting arrest