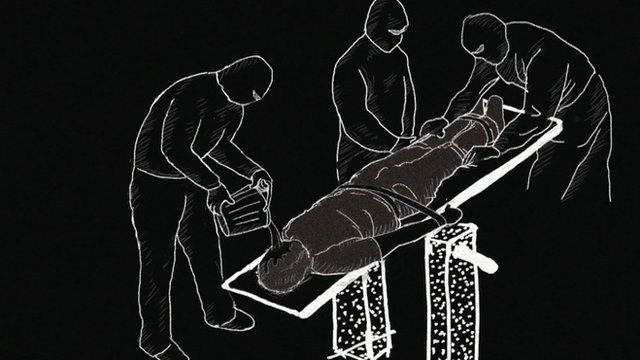 Video
CIA 'did torture' after 9/11 - former director Buzzy Krongard
The CIA did torture people in its detention and interrogation programme set up after 9/11 under President George Bush, a former executive director of the agency has told the BBC.
Buzzy Krongard's comments are the first admission of its kind by someone who was involved in the programme.
The CIA has always said the interrogation methods did not amount to torture because they had been legally approved by the White House at the time.
President Obama closed the CIA's programme down when he came to power in 2009.
Hilary Andersson reports.
Viewers in the UK can watch Panorama: Fighting Terror with Torture on BBC One at 20:30BST on Monday 3 August or afterwards online here. Viewers in the rest of the world can watch it on BBC World on 22 and 23 August.
Go to next video: What happens during waterboarding?