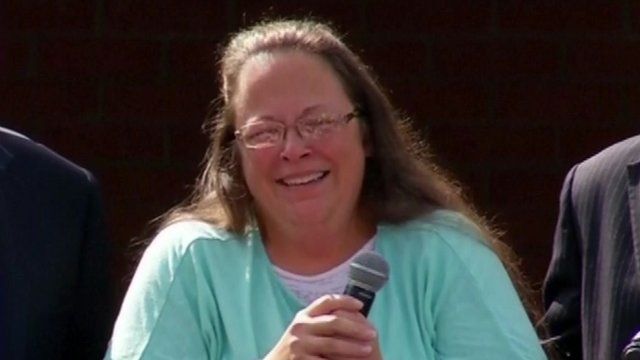 Video
Released clerk Kim Davis: 'I want to give God the glory'
A county clerk in the US state of Kentucky who was jailed for refusing to issue marriage licences to gay couples has been released, on the condition she does not interfere with her deputies when they issue such licences.
The US Supreme Court declared gay marriage legal in June, but Kim Davis said that her Christian faith should exempt her from signing the licences.
Speaking shortly after her release, Ms Davis spoke of her love for her supporters and said she wanted to give glory to God.
Two federal courts and the US Supreme Court have ruled against Ms Davis after she repeatedly refused to issue marriage licences since June.
Go to next video: US clerk refuses gay marriage licence