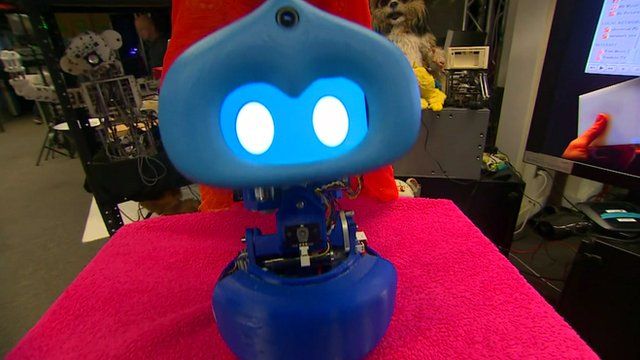 Video
Back to the Future: What will technology really look like?
The date that Michael J Fox travelled to 30 years ago in the classic movie, Back to the Future is finally here.
Flying cars and self tying shoes have yet to be invented - but video calls and fingerprint recognition are common place today.
But what would he find in another 30 year's time? Scientists at MIT Media Lab in Cambridge, Massachusetts, are at the cutting edge of new technologies. What they design today would well become reality tomorrow.
Jane O'Brien paid a visit in the hope of gaining a glimpse of the future.
Edited by Bill McKenna. Filmed by Ian Cartwright.
Go to next video: Saving plants from a 'mass extinction'