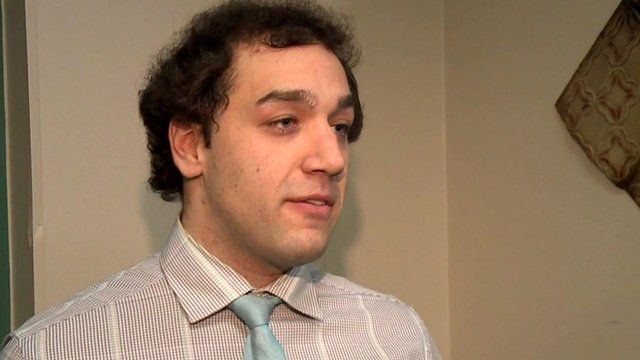 Video
Man 'frozen to death' comes back to life
26-year-old Justin Smith was walking home from his local bar in Tresckow, Pennsylvania last February when he blacked out and ended up lying unconscious in the snow.
His father, Don Smith, found him the next morning and called the emergency services. When paramedics arrived they believed Justin was dead.
He was taken to hospital where doctors thought he could still be revived. Using a procedure usually used to save patients whose lungs and heart are damaged by the flu or a heart attack, doctors were able to revive Justin.
Justin lost all his toes and his little fingers on both hands from frostbite but he has no lasting neurological damage.
Produced by Sarah Holmes; Edited by Olivia Lace-Evans
Go to next video: Breakthrough treatment for MS patient