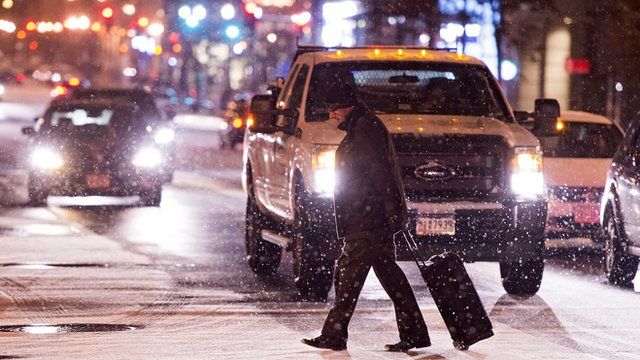 Video
Shoppers in DC panic buy ahead of worst storm in decades
Large parts of America's east coast are preparing for an historic storm, which could dump record levels of snowfall between Friday and Sunday.
In Washington DC, shoppers have been panic buying, as they get ready for the adverse weather.
Schools in the region have been closed, and hundreds of flights cancelled.
The first snow fell on Wednesday evening causing traffic chaos. Even President Obama got caught up in it. His motorcade was stuck in traffic on the way back from Andrews air base to the White House.
Rajini Vaidyanathan reports.
Produced by Sarah Holmes; Filmed by Maxine Collins; Edited by Joni Mazer-Field
Go to next video: Snowy and empty Washington streets