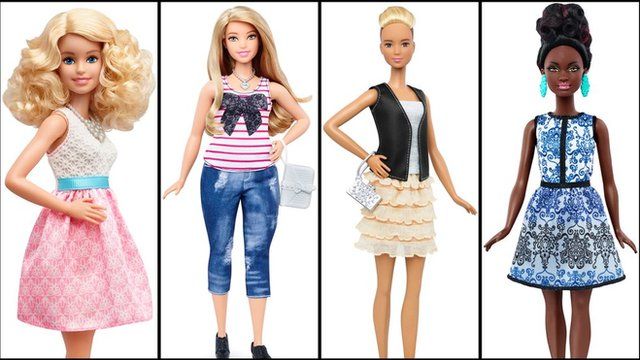 Video
New Barbie shapes seek to entice millenial mums
Blonde and busty with a tiny waist, Barbie was once the most popular toy in the country. But a backlash over the message her body shape sends young girls, plus competition from other dolls, has led to falling sales.
So beginning today Barbie has three new looks. She comes in petite, tall, and curvy. The BBC's Laura Trevelyan spoke to Eliana Dockterman who had exclusive access to Barbie's makeover for TIME magazine.
She said Mattel, the dolls' creator, hopes the new Barbies will allow children to play with a doll who looks more like them or someone they know.
Go to next video: Why campaigners are giving toys disabilities