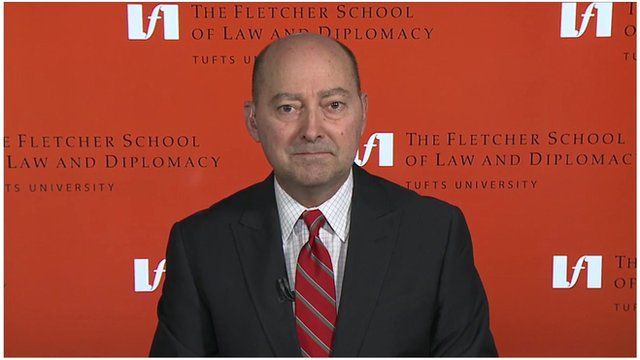 Video
Former NATO Commander: 'Russia confident Assad will stay in power'
In a surprise move, President Vladimir Putin announced that Russian troops will begin withdrawing from Syria shortly before another round of peace talks.
For the past five months, Russia has conducted air strikes, allowing Syrian President Bashar al-Assad's forces to regain some crucial ground and strongholds.
Admiral James Stavridis, former Supreme Allied Commander at NATO, told the BBC's Katty Kay that the move means President Putin is confident that President al-Assad will remain in power. Adm Stavridis said the partial withdrawal is also a sign of Russia's weakening economy.
Go to next video: Putin announces Syria troop withdrawal