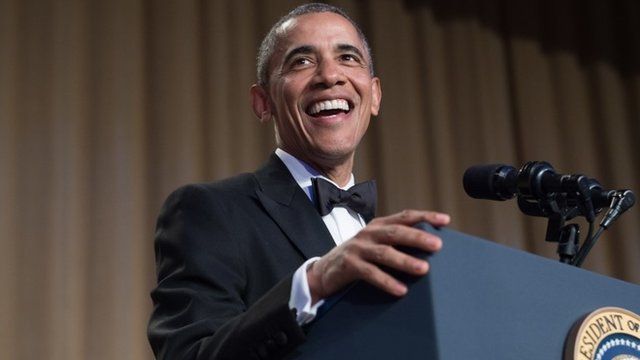 Video
Obama jokes about Clinton and Trump at White House dinner
President Barack Obama has made jokes at the expense of Hillary Clinton, Donald Trump and critics of his healthcare plan at his eighth and final White House Correspondents' Dinner.
Tradition dictates the president's speech at the event pokes fun at the establishment - and himself.
President Obama said that if his material worked well, he would recycle it for use at Goldman Sachs - Mrs Clinton was famously paid $675,000 for a series of speeches at the financial giant.
He also said the presidency had aged him, making him "grey, grizzled and counting down my days to my death panel" - opponents had said his health reforms would see "death panels" introduced to ration healthcare.
Go to next video: The Queen v The President: 'Boom'