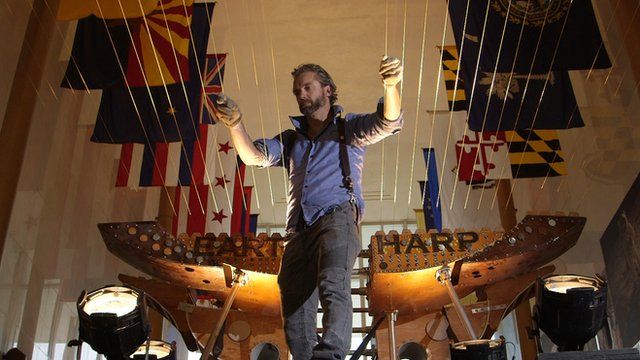 Video
Irish festival marks Easter Rising with song, dance
A bit of the Emerald Isle has washed up on America's shores, and is making itself at home in the nation's capital.
The Kennedy Center in Washington DC has rolled out IRELAND 100, a three-week celebration of Irish history and culture to mark a century since the Easter Rising.
The violent rebellion against British rule left nearly 500 people dead and eventually led to partition and independence.
The festival includes dozens of performances from Ireland's best dancers, musicians and theatre companies, as well as the Earth Harp, a unique musical installation that has taken over one of the centre's main halls.
Artist-in-Residence Fiona Shaw speaks to the BBC about her native country's historical challenges and artistic accomplishments.
Filmed and edited by Bill McKenna. Produced by Mat Morrison.
Additional footage provided by: The Kennedy Center
Go to next video: Ireland's Easter Rising - 100 years on