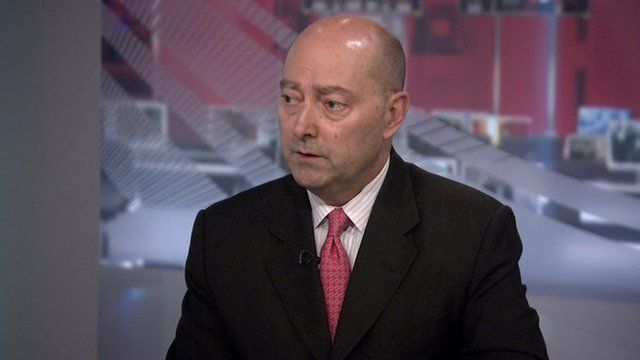 Video
Migrant crisis: Stability in Libya needed to help stop people smugglers
In the latest deadly incident involving those desperately trying to cross the Mediterranean, dozens of migrants are feared to have drowned after their boat sank off the coast of Libya.
The country has been a jumping-off point for many seeking a better life in Europe, and a breeding ground for people traffickers.
"It's time to go in [to Libya] and create real stability there," said Adm James Stavridis, former Supreme Allied Commander at Nato.
Adm Stavridis, now Dean of the Fletcher School at Tufts University, said that would help crack down on people smugglers and contain the migrant crisis.
He spoke to the BBC's Laura Trevelyan.
Go to next video: Migrant crisis: 'I saw my friend drowning'