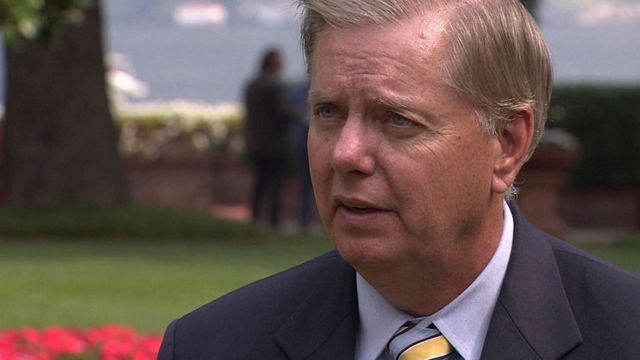 Video
Lindsey Graham: Why I am not backing Donald Trump
The US Republican Senator Lindsey Graham says he will not be supporting his party's presidential candidate Donald Trump. He told HARDtalk's Sarah Montague that at present he didn't feel able to vote for him and he would not vote for Hillary Clinton either.
He said: "I think judgement, temperament are his biggest problems right now...
"The Republicans should win this year because in our country it is very hard for one party to control the White House for 12 years. There's some Obama fatigue. But his inability to convince the American people as an individual he can deal with a crisis that comes with being Commander-in-Chief is the reason he's losing, and if he can overcome that then he could actually win this election."
You can see the interview in full at these times on BBC World News and the BBC News Channel and after on BBCiPlayer.