Warning for Chinese activists before Tiananmen anniversary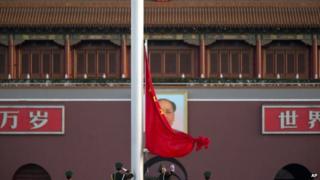 Pu Zhiqiang participated in 1989's Chinese pro-democracy protests. Every year since, he has attempted to mark the movement's bloody conclusion in Tiananmen Square.
However, this year, Mr Pu will likely spend June 4th in a police detention centre. He faces vague charges of "causing a disturbance" after attending a private meeting to discuss the upcoming anniversary. He was arrested soon after.
Five others who attended the meeting have disappeared into police custody, including scholars Hao Jian and Liang Xiaoyan, internet activist Liu Di, and Christian leader Hu Shigen.
Six more were taken away by the police but were released soon after.
Few surprises
William Nee, China researcher for Amnesty International, believes that the charge levied against Mr Pu is intended to keep him out of public circulation during this politically sensitive period.
"We can definitely see the suspension of Pu Zhiqiang as a warning to civil society and to other lawyers ahead of June 4th," he explained.
News of Mr Pu's arrest has upset many people on weibo, China's version of Twitter, though few are surprised.
The Chinese authorities regularly place government critics under house arrest ahead of key political events. However, this year, the police are starting to round up known critics weeks ahead of time, says William Nee.
The BBC's Beijing Bureau attempted to contact other known human rights advocates to see if they have also faced police warnings or detentions.
Some, like Mr Pu, have already been placed in detention, while several more have received warnings not to talk to the foreign media. A large percentage were unreachable.