Yangtze sinking: Questions raised over Eastern Star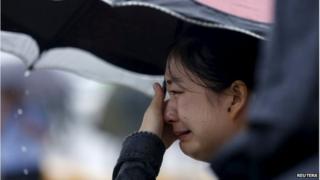 As with all disasters, the sinking of the Eastern Star raises many important questions.
How did the boat turn over so quickly that none of the 456 people on board was able to call for help or raise the alarm?
If the sinking was caused by a catastrophic weather event, why was the Eastern Star the only vessel on the busy river to be affected?
A local newspaper in Hubei has obtained a document that appears to show that the official rescue operation was only begun at 2351 local time (1551 GMT) - almost two and a half hours after the capsize. Why the delay?
All journalists in China, and of course the public, are interested in the answers. But the authorities are not making it easy to report from the scene.
Tight control
Yesterday morning the Central Propaganda Department issued an edict to editors - instructing them not to send reporters to the river, and to use only the information from Xinhua (the state news agency) and China Central TV.
This could be of course, an attempt to stop the disaster area becoming swamped with journalists from across China, to pool information gathering, and not impede the work of the rescue services.
But few other countries would feel the need to set up so many checkpoints and harass journalists so consistently at a disaster of this importance.
This is also an attempt to control the narrative of the story.
It is crucial for government here that it appears suitably engaged and competent. Yesterday Premier Li Keqiang was the single most important figure on Chinese reports of the rescue operation - directing efforts from the scene.
No one was allowed more prominence - not the 65-year-old woman who survived for 15 hours in the upturned hull, nor the divers who rescued her.
The Chinese government, like all governments, worries that public outrage at the scale of the disaster might become directed at the state.
But instead of using normal public relations it uses public information control.
That might explain why it took so long for any news of this sinking to become known. No mention at all was made of an accident until a one-line report on China Central Television just before 0300 local time on Tuesday.
No further details emerged until dawn had already broken on the morning after the ship went down.
So another question from this disaster - how is it possible, in this internet age and with mobile phones in every pocket, that news did not leak out any sooner?
But perhaps the answer lies in the shocking speed with which this boat, and the hundreds of passengers on board, ended up on the bottom of the Yangtze.