China's VPN developers face crackdown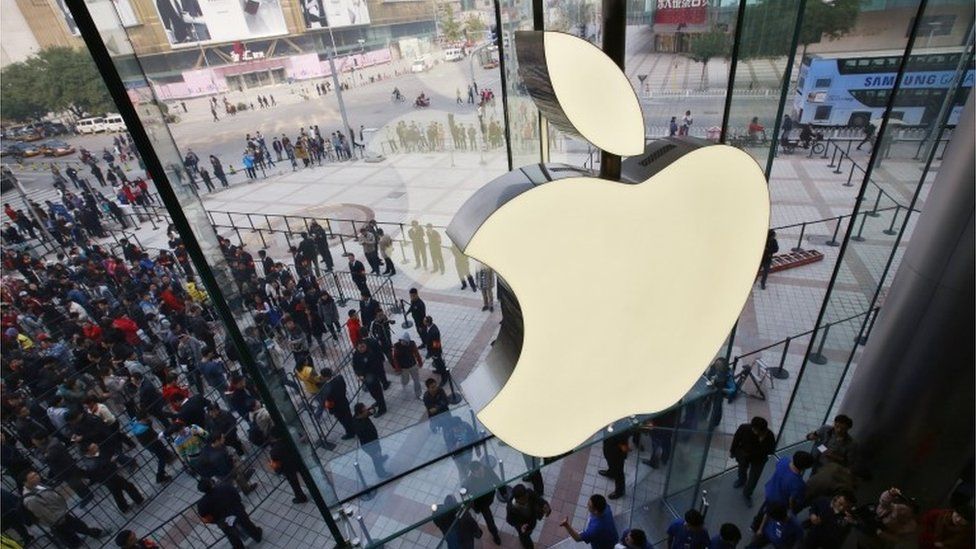 China recently launched a crackdown on the use of software which allows users to get around its heavy internet censorship. And now app developers are finding themselves under growing pressure.
The three plain-clothes policemen tracked him down using a web address. They came to his house and demanded to see his computer. They told him to take down the app he was selling on Apple's App Store, and filmed it as it was happening.
His crime was to develop and sell a piece of software that allows people to get round the tough restrictions that limit access to the internet in China.
A virtual private network (VPN) uses servers abroad to provide a secure link to the internet. It's essential in China if you want to access parts of the outside world like Facebook, Gmail or YouTube, all of which are blocked on the mainland.
"They insisted they needed to see my computer," the software developer, who didn't want us to use his name, told us during a phone interview.
"I said this is my private stuff. How can you search as you please?"
No warrant was produced and when he asked them what law he had violated they didn't say. Initially he refused to co-operate but, fearing detention, he relented.
Then they told him what they wanted: "If you take the app off the shelf from Apple's App Store then this will be all over."
'Sorry, I can't help you with that'
Up until a few months ago his was a legal business. Then the government changed the regulations. VPN sellers need a licence now.
When I asked Apple's virtual assistant Siri to "open VPN" on my phone this is what she said: "Sorry, I can't help you with that."
There are still plenty of VPNs available on the App Store. They are the legal ones that meet government regulations. But about 60 were removed in that weekend purge.
Apple's Chief Executive Tim Cook said the company would "rather not" have done it, but he insisted the biggest company in the world had to abide by the law.
Speaking in June at the company's annual developer conference he had much praise for the "developer community". There are almost two million in China alone. I'm told the company expends "tremendous energy" to ensure they are successful.
The company didn't want to comment to the BBC, but its position is clear: Apple will only work with people making legal VPN apps, something one critic said was "aiding censorship" in China.
However, the US firm's mobile devices can still be manually set up to connect to the wider range of VPN services if users know what details to enter into their settings menu.
The outlook for Apple's business in China is mixed. Sales of iPhones dipped last year, but the App Store is going great guns. Revenue more than doubled in the same period.
Apple has just appointed its first China-wide managing director, and it's in the midst of a multibillion dollar localisation project to establish a data centre and more of its cloud computing.
Despite suggestions that it's "fighting back" against the government crackdown on internet access it's clear that keeping on side - complying with China's regulations - is crucial for Apple's future.
But this fresh move against free access to the internet isn't just about Apple and censorship. Some think it's also about competition.
If you have a branch office in Shanghai and your headquarters in New York, there is more than one way to get your internet traffic out of China. There have been significant price drops for those facilities, but not from the behemoth state-owned firm China Telecom.
"Those price reductions are not from China Telecom, those big names, but from smaller, much smaller operators," another software developer told us.
"That has a big impact on the whole industry because this is the bread and butter for the China Telecom."
He didn't want to give his name either, but this developer thinks the other reason for what he calls this "clean up" of the market is to protect the monopoly position of China's big state owned telecoms companies.
As for the future, he thinks the government has no desire to shut down all the VPNs. He says Beijing has the technology to do that. They can see who is using them, and they can shut them down instantly. But he believes they want control, not closure.
Addressing a crowd of thousands of soldiers last week, China's President Xi Jinping made much of his country's sovereignty.
"Nobody should expect to infringe on China's sovereignty or security," he told them, as he marked the 90th anniversary of the founding of the Peoples' Liberation Army. China believes that sovereignty extends to the internet.
It sees virtual borders where others see no boundary. China is using its security apparatus to force its own people to abide by that and its laws to force the world's biggest company to comply.