The rich rule because politicians are rich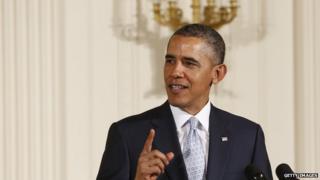 A review of the best commentary on and around the world...
Today's must-read
"Why do the rich have so much influence in politics?" asks Duke University Prof Nicholas Carnes in a Talking Points Memo piece.
Is it because the poor and working class don't vote? Is it too much outside money pouring into political campaigns and causes?
No, Prof Carnes writes, there's another "big reason" why the wealthy dominate US politics: "Wealthy people are the ones in office themselves."
"If millionaires in the United States formed their own political party, that party would make up just 3% of the country," he says, "but it would have a majority in the House of Representatives, a filibuster-proof super-majority in the Senate, a 5-4 majority on the Supreme Court and a man in the White House."
A working-class party, by contrast, would comprise less than 2% of Congress.
Unfortunately, he argues, the US political system is generally a contest between the rich and the rich.
"By the time most Americans get to the polls, the only options on their ballots are wealthy, white-collar professionals," he writes. "Do you want to vote for a millionaire lawyer or a millionaire business owner?"
He concludes:
Those of us who care about making our government more responsive to middle- and working-class Americans need to keep working to get the money out of our political institutions. But they also need to start asking what we can do to get more working-class people into them.
Germany
A turn against the West - German Chancellor Angela Merkel appears unwilling to commit her nation to a more confrontational attitude toward Russia, writes John Vinocur in the Wall Street Journal.
"What Mrs Merkel hasn't done, and doesn't seem to want to do, is commit herself out loud to any notion that could confront the German public's visibly heightened dissatisfaction with being embedded in the West," he writes.
When it comes to taking a hard stand against Russia, he concludes, the US can't rely on German help.
Ukraine
The tale of a kidnapped US journalist - Simon Ostrovsky of Vice tells BBC's Newsnight about how he was recently held captive, interrogated and abused by pro-Russian militants in Eastern Ukraine.
"I was separated from my other colleagues, and taken down into the basement, blindfolded," he says. "I had my hands tied behind my back. I was thrown on the floor, and beaten up, and then held there for the next three days."
He says the group that held him were organised and in co-ordination with other forces in the region. Some were local, and others were "special ops guys" who "looked a lot more professional".
Israel
John Kerry's 'apartheid' mistake - By saying that Israel risks becoming "an apartheid state" if it does not reach a two-state solution with the Palestinians, US Secretary State John Kerry puts the US position as an honest broker in Middle East negotiations at risk, writes Commentary's Jonathan S Tobin.
Mr Kerry's words were more than an "expression of frustration", Tobin says:
His resort to the ultimate slander in order to pressure Israel's leaders to be more accommodating reinforces both Palestinians' intransigence and their conviction that it is in their interest to keep saying no to Israeli peace offers.
Brazil
Unprepared for the World Cup - The editors of the Daily News in Durban, South Africa compare their nation's efforts to prepare for the 2010 World Cup to Brazil's last-minute difficulties in readying for this summer's event.
"The immense challenge of hosting the event in 2010 had doom prophets rubbing their hands in glee," they say.
They write that there is a difference between the two competitions, however: "The unrest in that country underlines the reality that, whereas the World Cup served to unite us as a nation, it is threatening to tear Brazil apart."
BBC Monitoring's quotes of the day
Syrian President Bashar al-Assad announced on Monday that he is a candidate for a third seven-year presidential term in elections that will be held on 3 June. Syrian and Regional media react.
"From al-Ghutah's trees ... to Aleppo's markets to Kasab's hilltops all the way to the neighbourhoods and alleyways of old Homs ... fronts from which the Syrian Arab Army is adding the last touches to the painting of a glorious victory over a global terrorist attack. And behind this picture, the Syria of tomorrow is taking shape ... in a final image drawn by a political feather on presidential election paper ... which turned into arrows of fire in the eyes of conspirers." - Editorial in Syria's government-owned al-Thawrah.
"We will hear plenty of comments in Arabic or translated into Arabic about reports hostile to the nomination of President al-Assad. They want Syria to be without a soul, without a head, without hope, without a real homeland, without army or Arabism… While we do not want to rush things, especially in relation to the Syrian presidential election, we cannot but salute the day in which Syrians will re-elect their young leader who has managed a crucial and major crisis with a cool head." - Zuhayr Majid in Oman's al-Watan.
"Two terms in office led Syria to this tragic situation, and no one knows when or how it will end... Bashar al-Assad announced his candidacy for a third term. He will of course succeed and score a great victory." - Salih al-Qallab in Jordan's al-Ra'y.
Have you found an interesting opinion piece about global issues that we missed? Share it with us via email at echochambers (at) bbc.co.uk.