Jay Z-Solange lift fight video exposes our voyeur culture
What in the world?
Pieces of global opinion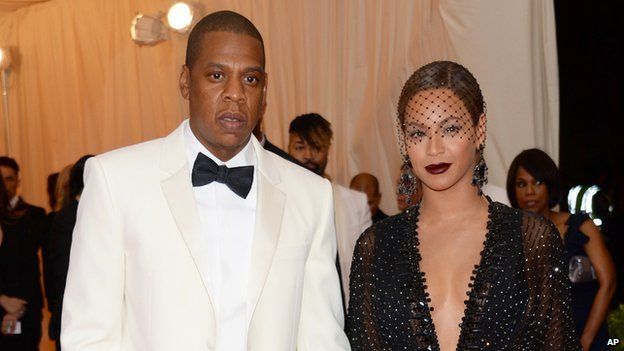 A review of the best commentary on and around the world...
But what does our obsession with Jay Z's row say about us?
The Washington Post's Alyssa Rosenberg wonders what the public gets out of watching the altercation between a famous singer and his even-more-famous-singer-wife's sister.
Do we enjoy the confirmation that the Jay Z-Beyonce marriage is subject to the same kind of "damage and indignity" that the average person endures, she asks. Are we enamoured by Beyonce's decision to stay above the fray and not join in the attack or defend her husband?
"What we are searching out," she writes, "is not truth but rather evidence to confirm the secrets we are convinced lie under the airbrushed surface Beyoncé Knowles-Carter has presented so successfully to the wider world."
The public is obsessed with celebrities and their lives, Rosenberg writes, but it's not necessarily because we envy them.
"The rush of self-satisfaction afterwards, the sense of private moral superiority that no one will ever bother to expose, is why we keep on watching," she concludes.
The Daily Beast's Kevin Fallon thinks "it's obvious" why the video is so compelling:
It's cathartic to watch Hollywood royalty act like utter messes, proof that even those who put forth the public front of perfection have skeletons in their closet. And sometimes, those skeletons fight each other.
There's something darkly comforting, it seems, that when the luxury hotel's elevator doors close, life isn't always easy for even the brightest stars in the celebrity firmament.
Expecting an economic miracle - With Narendra Modi apparently poised to become India's next prime minister, Indians are expecting a quick economic turnaround, writes Milan Vaishnav for Bloomberg View. They are apt to be sorely disappointed, he says.
Any major economic makeover, he contends, "would entail an ambitious legislative agenda to repeal outmoded labour rules, amend land acquisition laws and revise tax policy".
Just as in the US, however, Mr Modi will have to deal with a recalcitrant legislature at least partially controlled by his opposition.
"This reality may impose serious costs on growth," he writes, "but it also happens to be a natural offshoot of robust democracy, India's truly divine blessing."
Understanding an election's mixed messages - After every election commentators and analysts argue over what the results mean, writes Business Day's Aubrey Matshiqi, and the most recent election in South Africa is no different.
The African National Congress won a "decisive" victory, he contends, and the opposition parties were not "credible alternatives".
He notes, however, that the Democratic Alliance "is the only party that has grown consistently since the advent of democracy in 1994".
Although he writes that "the vast majority of black voters still do not trust" the DA nationally, that may change "if the ANC leadership continues being dismissive about the misgivings of its supporters in general".
A regional hub of human trafficking - Thailand is known as a "haven" for refugees and human trafficking, writes Kavi Chongkittavorn in the Nation, "due to its easy access, the weak law enforcement and border controls".
With China sealing its western border and Malaysia cracking down on Muslim refugees, Thailand is become an increasingly popular target for displaced people.
Once in Thailand, he writes, these refugees are often abused and exploited by local officials and human smugglers.
Although conditions in refugee-producing countries need to be addressed, he writes, it's time for Thailand to "take more responsibility" for its part in the problem.
Subversive belly dancing - Although Oriental dancing, also known as belly dancing, is hugely popular in Egypt, Alaa Al Aswany says that it is not held in "high regard" because Egyptians "equate its suggestiveness with vulgarity and loose living".
Belly dancing is "more than mere titillation", writes the Egyptian author in the New York Times. "The dancer who shakes off the shackles of the patriarchal order strikes fear into the hearts of religious conservatives, and may even pose a threat to tyranny."
Egyptians have bigger things than belly dancing to worry about right now, he concludes. But tolerance for artistic expression is a sign of a "real democracy".
BBC Monitoring's quotes of the day
"As the weather is getting warmer, on the one hand, the Taliban have stepped up their attacks inside the country … and on the other hand Pakistan has resumed shelling, activity and interference at the border... It is obvious that Pakistan is behind the current war." - Editorial in Weesa.
"Security is deteriorating at a time when the second round of the presidential election is due to be held on the last days of Jawza [ June]... Those who are creating violence in Afghanistan, apparently on the basis of a political deal, might try to prevent a candidate from winning the election. The current insecurity could be linked with this objective." - Editorial in Sarnawesht.
Have you found an interesting opinion piece about global issues that we missed? Share it with us via email at echochambers (at) bbc.co.uk.