Debunking the Myers-Briggs personality test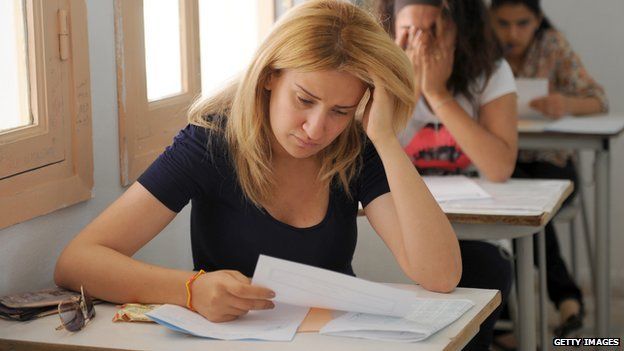 The popular Myers-Briggs personality test is a joke, writes Vox's Joseph Stromberg. While it might be a fun way to pass the time, he says, it has about as much insight and validity as a Buzzfeed quiz.
The test, taken by an estimated 2 million people each year, has been around since the 1940s and is based on the observations of psychologist Carl Jung. Through a battery of 93 questions, it classifies test-takers into one of 16 personality types based on four sets of binary characteristics: introvert/extrovert, intuitive/sensory, feeling/thinking and judging/perceiving.
"Several analyses have shown the test is totally ineffective at predicting people's success in various jobs, and that about half of the people who take it twice get different results each time," Stromberg writes.
Stromberg says one of the key flaws to the test is that it relies on "limited binaries". Most humans, he says, fall along a spectrum and are not easily classified into opposite choices. People aren't exclusively extroverts or introverts - and where they fall on the spectrum can fluctuate widely based on how they are feeling at the moment.
Most psychologists have long since abandoned Myers-Briggs, if they ever gave it any credence at all, Stromberg continues.
Instead, he says, Myers-Briggs lives on as a revenue generator for CPP, the company that owns the rights to the test. It makes an estimated $20m (£11.6m) a year by charging people $15 to $40 to take the survey and certifying test administrators for $1,700.
Stromberg explains why people are willing to pay such a steep fee to get the official Myers-Briggs imprimatur:
"Once you have that title, you can sell your services as a career coach to both people looking for work and the thousands of major companies - such as McKinsey & Co., General Motors, and a reported 89 of the Fortune 100 - that use the test to separate employees and potential hires into 'types' and assign them appropriate training programs and responsibilities."
Even the US government, including the state department and the Central Intelligence Agency, uses Myers-Briggs - a waste of taxpayer money, Stromberg says.
"It's 2014. Thousands of professional psychologists have evaluated the century-old Myers-Briggs, found it to be inaccurate and arbitrary, and devised better systems for evaluating personality. Let's stop using this outdated measure - which has about as much scientific validity as your astrological sign - and move on to something else."
"It's the world's most popular personality assessment largely because people find it useful and empowering, and much criticism of it stems from misunderstanding regarding its purpose and design," he says. "It is not, and was never intended to be predictive, and should never be used for hiring, screening or to dictate life decisions."
He says that organisations rely on the test "for its practical benefits in career development, conflict-handling, team building and leadership development".